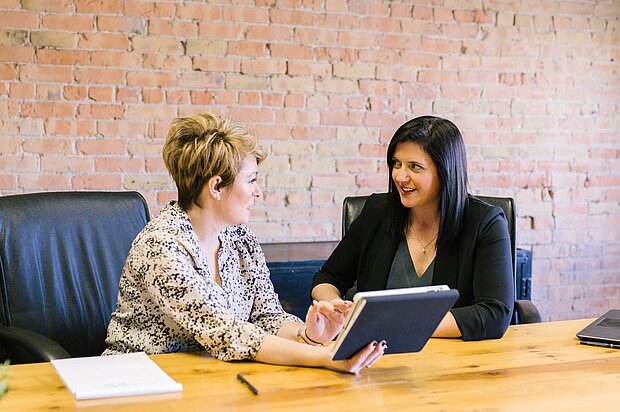 What does your job at another university look like?
In Job Shadowing, you will visit and accompany colleagues with a comparable field of activity at a partner university. This gives you an impression of everyday working life, allows you to exchange professional knowledge internationally, and brings new ideas with you.
The International Office will be happy to advise you on your plans, on funding opportunities and will help you to establish contacts.
Choose an interesting partner university. You can also search for appropriate offers on the online platform iMOTION.
Register your Erasmus mobility with your IO at least 4 weeks before the planned start date. For further steps please refer to the detailed schedule.
What funding opportunities are there?
The International Office can subsidise job shadowing at Erasmus partner universities with nationally determined rates, so-called lump-sum payments for accommodation and travel expenses. The amount of the Erasmus grant depends on
from the country of destination
the amount of the university's annual Erasmus budget
the demand from all faculties of the university.
A stay abroad worthy of support has a duration of at least 2 days (and a maximum of 2 months). Job shadowing usually last several days.
Please clarify with your faculty or department that co-financing is necessary.
To apply for Erasmus funding, please refer to the schedule
In the spirit of "train instead of flight", travel by more sustainable means of transport is also encouraged. Feel free to ask the International Office about this.